New industrial Lamps Made in Italy
Download the pdf file to know all the models with prices and details!
Cod. 58419 Balanced 188LED lamp with magnifyng glass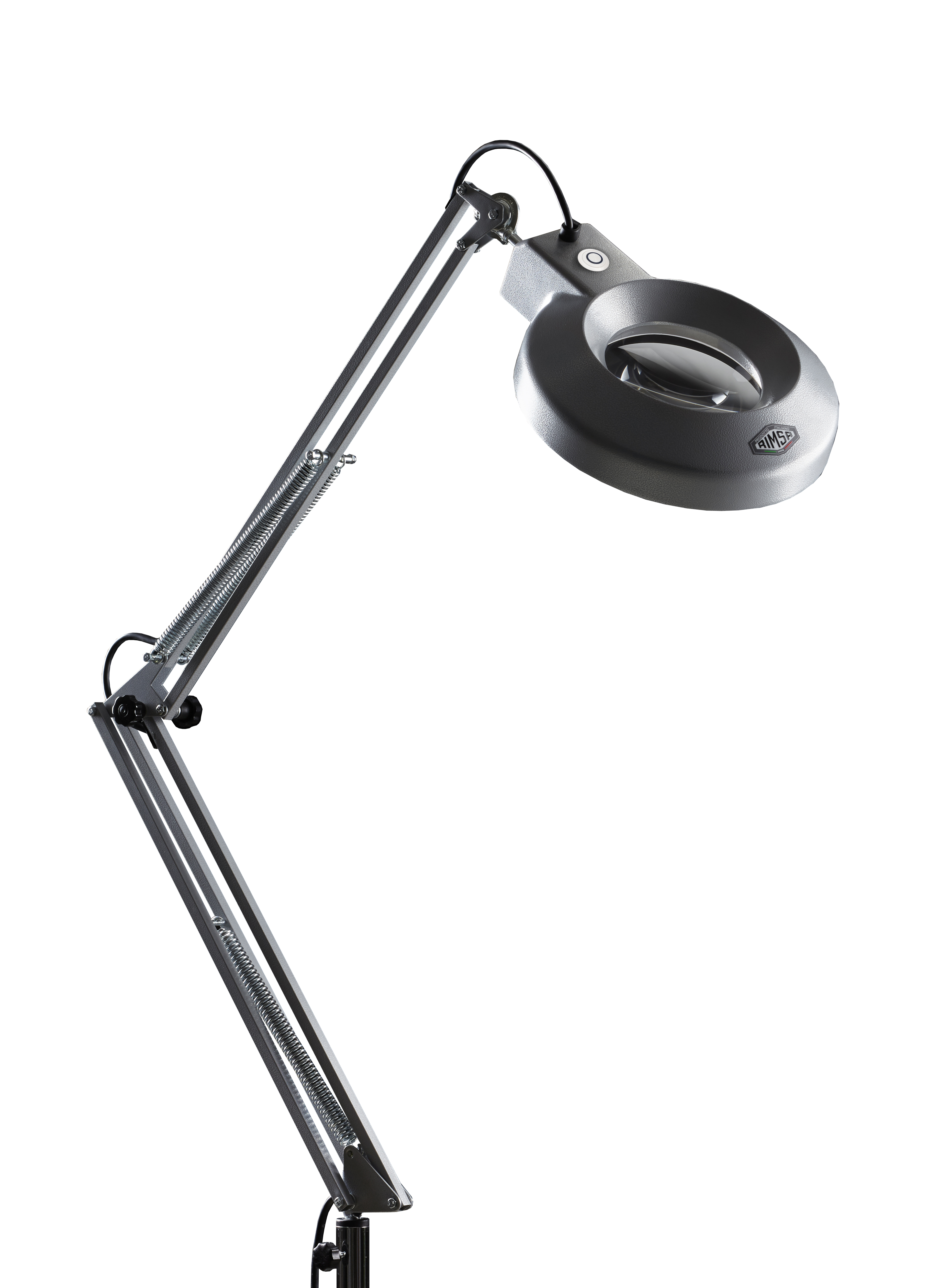 Balanced LED table lamp 188LED with pantograph arm and magnifying glass series Ciclope, suitable for precision work in the industrial field such as quality control, control of printed circuits, or for the construction of molds; in the graphic field for the control of prints and lithographs; in the private sector for model making, sewing, philately, reading; in the medical field for minor surgery, ophthalmology, podiatry, dermatology; in the aesthetic field for spas or beauty centers. The Ciclope series magnifying glass in polished optical glass, has 3 diopters and offers a magnification increased by 175% compared to the original. Class I product, compliant with CE regulations, supplied with wing clamp with useful opening of 58 mm, with LED bulb, power cord of 175 cm with Italian 10A plug.
Cod. 58420 Heavy duty articulated lamp Mec103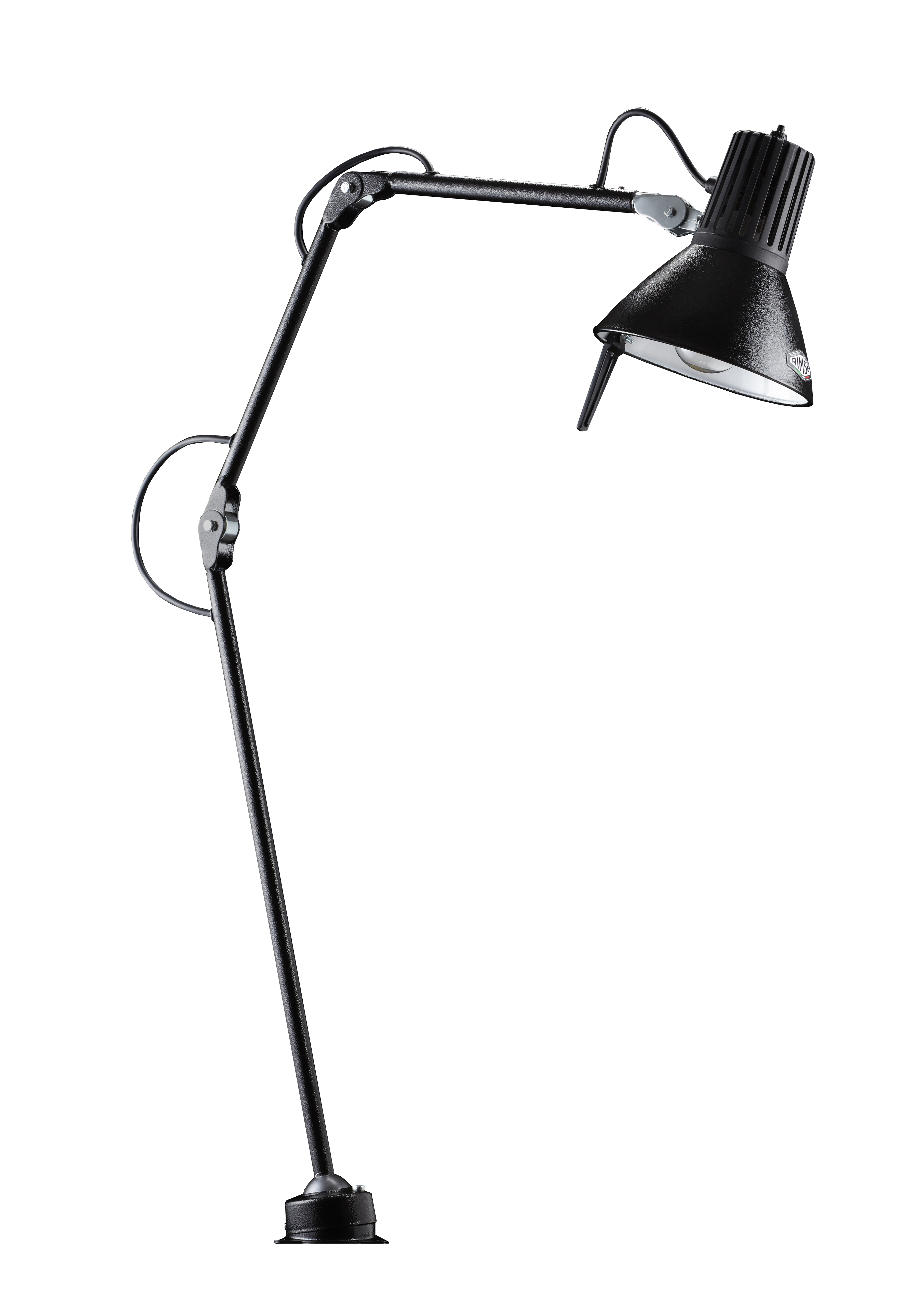 Lamp Mec103 with compensated articulated arm with manual locking via mechanical clutch, specially designed to illuminate work benches and workplaces subject to strong vibrations or where the product is required to maintain a fixed position: ideal for machine tools such as parallel lathes, presses, drills column machines, cutters, sharpeners, transfers, wheels, work benches, industrial staplers and assembly benches. Class I product with IMQ quality mark, compliant with CE regulations. Reflector consisting of a shell in fiberglass-reinforced ABS and a lower part in turned sheet metal with a reinforcing edge. Supplied with a 3-screw ball fixing base that allows installation on both vertical and horizontal surfaces, without bulb; for a more comfortable movement on the reflector there is a handle; 170 cm power cable with Italian 10A plug; possibility of use with LED or incandescent bulb.