New in: Coolant Oil Saver
COOLANT SAVER KITS 144-1000 for soluble and neat oil
ART. 28503144 Coolant saver
REDUCE COOLANT/OIL COSTS
HEALTH & SAFETY/ENVIRONMENTAL BENEFITS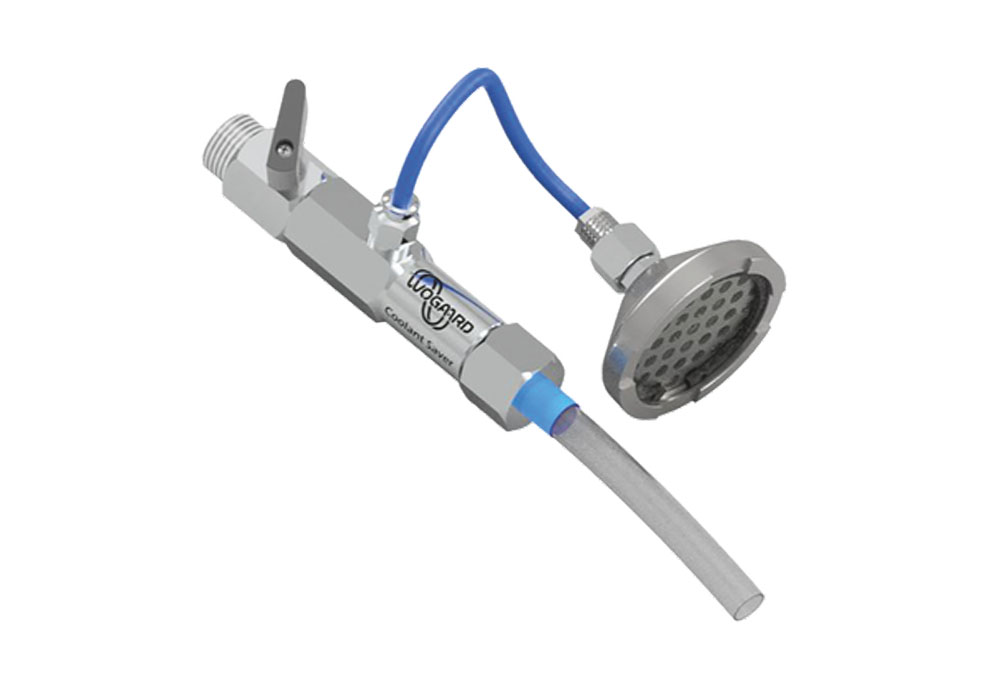 • Up to 50% Coolant Saving
- Reduced topping up
• Swarf Valve
- Improved price for swarf without coolant
• Manpower reduction
- No manual intervention to empty coolant
in swarf bin as it is done automatically
- Only swarf will require emptying from the bin
• Up to 90% saving in disposal
- Reduction in disposal cost to remove coolant
• Improved Housekeeping
- No coolant collecting outside the machine
or leaking on the floor
• Environment
- Not only recycling coolant but NO external
power required or outside coolant leaks
COMPACT AND EASY TO INSTALL
The Wogaard Coolant saver is easy to install and virtually maintenance free. It is
driven by the machines on board coolant pump, so no external energy is required.
On the road to ISO14001, you can reduce consumption of cutting fluid and water;
reduce the amount of waste fluid collected and disposed of; and, end fluid leaks
that create potential health & safety issues.
---